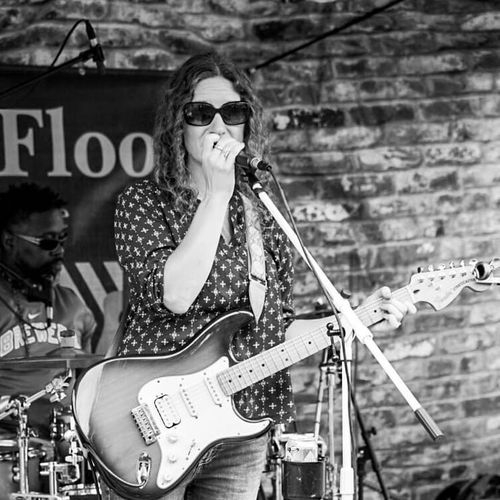 Jenny Abbott-Goodell
Jenny Abbott-Goodell is a singer/songwriter/guitar player that hales from Wisconsin. Drawn to the mysticism surrounding deep delta blues and the authentic power of blues-rock, Jenny finds herself constantly inspired and needing to be no more than an arms  length from her guitar. Jenny's first memorable brush with blues music was when she heard her Dad blasting Stevie Ray Vaughan's Crossfire  on a cassette player. 
Jenny always possessed a high level of originality and creativity which she expressed through writing. Songwriting came naturally to her when she started playing acoustic guitar just out of college. Her songwriting efforts are now reflected in both of Maple Road's album releases, which collectively include 18 of her original tunes.  
Within Maple Road, Jenny has had the opportunity to stay busy headlining festivals, playing regular shows, playing alongside great musicians, and opening for artists like the legendary Hubert Sumlin. This young, artistic musician shows no signs of stopping. 
"I'm not rule bound when it comes to listening to music. As long as it's true and it's making somebody feel something somewhere, it is significant." -Jenny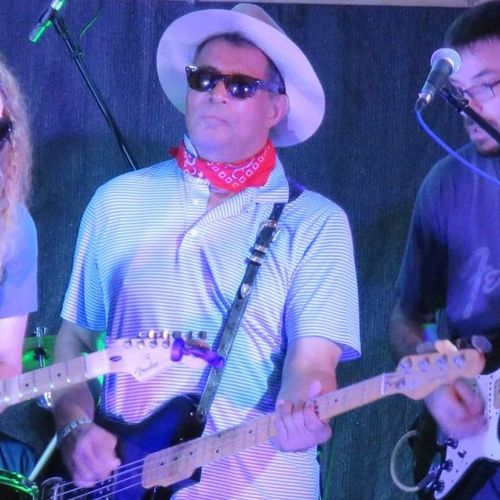 Daryl "Russ" Wheeler
Born in Montclair, New Jersey, Russ Wheeler started bass guitar lessons at the age of 12. After seeing The Beatles live in 1965, Russ knew that he wanted to be a musician. To this day, Russ admires the talent and creativity of Paul McCartney. Russ plays a vintage Fender Telecaster bass guitar and uses Gallien-Krueger stack amps. A pedal board with EBS compressor and a wireless relay are also parts of Russ' equipment.

Russ moved to West Bend, Wisconsin in 1980. Most recently, Russ was part of 2MorroW EvR AfteR. A bass guitarist, performer, composer, and music-seeker, Russ is a music fanatic. Russ describes his style as intuitively melodic, seriously syncopated, skillful and fun to watch. Although his training is extensive, he is best described as playing by feel.